MAHINDRA
BSIV

ENGINES READY TO POWER INDUSTRIAL APPLICATIONS

As India transitioned to the BSIV emission norms effective from April 1, 2017 onwards, compliance to these norms (with OBDII) requires accurate control on the engine combustion. This can only be achieved with electronic engines, and hence the Indian M&HCV market will experience a significant transition from mechanical to electronic engines.
What is BS4 (BSIV)?
The BSES, which is the governing organization for emissions from all types of vehicles in the country, introduced the first emission norms with the name 'India 2000' in the year 2000. BS2 and BS3 were introduced in 2005 and 2010, while BS4 norms came into effect in 2017 with stricter emission standards or norms.
Among the regulations set by the governing body, emission-related changes included tailpipe emissions, Electronic Control Unit (ECU), ignition control, etc. The most visible change was the AHO (Automatic Headlamp On), this is one of the norms under the BS4 which catered to the safety aspect of the new emission standards.
About the BSIV Emission Norms
These advanced emission norms are aimed at reducing the environmental impact due to the increasing automobile emissions. Exhaust emissions of automotive vehicles mainly consists of carbon monoxides (CO), NOx, hydrocarbons and particulate matter. Of the various pollutants emitted by vehicles, NOx and PM significantly affect human, animal and environmental health. In BSIV norms, limit of NOx has been reduced by 30% and that of PM by 80%.
Engineering Capabilities and Facilities:
Dedicated R&D set-up at Mahindra Reserch Valley (MRV) Chennai
New rating developments
In-house engine design capability
Modern equipments & software for design development and up gradation of engines, systems and control.
Test cells for R&D testing.
PROVEN & COMPACT SOLUTIONS TOWARDS CLEANER ENVIRONMENT
Engine with DOC
Rich oxygen exhausts from engine
Lowest particulate matter
Block optimization for better SFC
Proven in the tractor market globally.
Engine with DOC + SCR
More than 90% reduction in NOx level
Better SFC
Integrated Compact system
Well proven system in tractor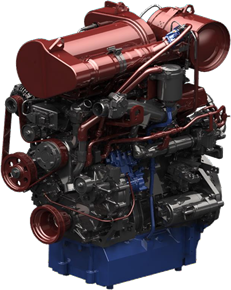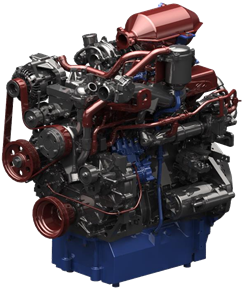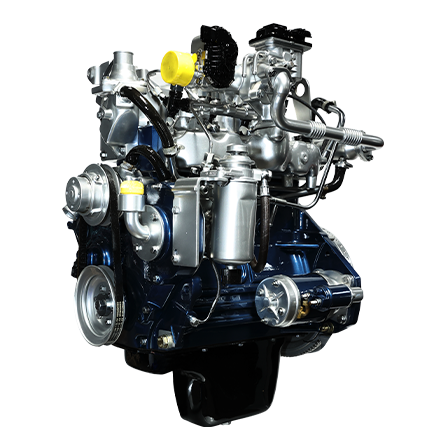 ENGINE ENQUIRY
AVAILABLE ENGINE MODELS