MAHINDRA
BSIV

ENGINES READY TO POWER INDUSTRIAL APPLICATIONS
Engineering Capabilities and Facilities:
Dedicated R&D set-up at Mahindra Reserch Valley (MRV) Chennai
New rating developments
In-house engine design capability
Modern equipments & software for design development and up gradation of engines, systems and control.
Test cells for R&D testing.
PROVEN & COMPACT SOLUTIONS TOWARDS CLEANER ENVIRONMENT
Engine with DOC
Rich oxygen exhausts from engine
Lowest particulate matter
Block optimization for better SFC
Proven in the tractor market globally.
Engine with DOC + SCR
More than 90% reduction in NOx level
Better SFC
Integrated Compact system
Well proven system in tractor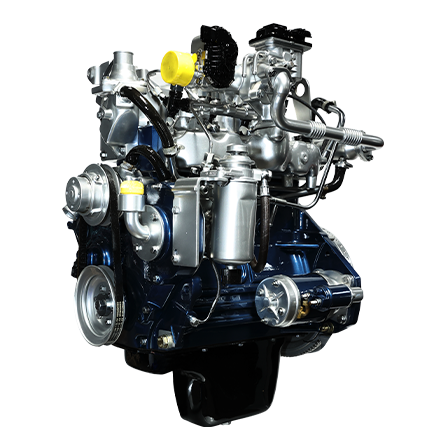 AVAILABLE ENGINE MODELS